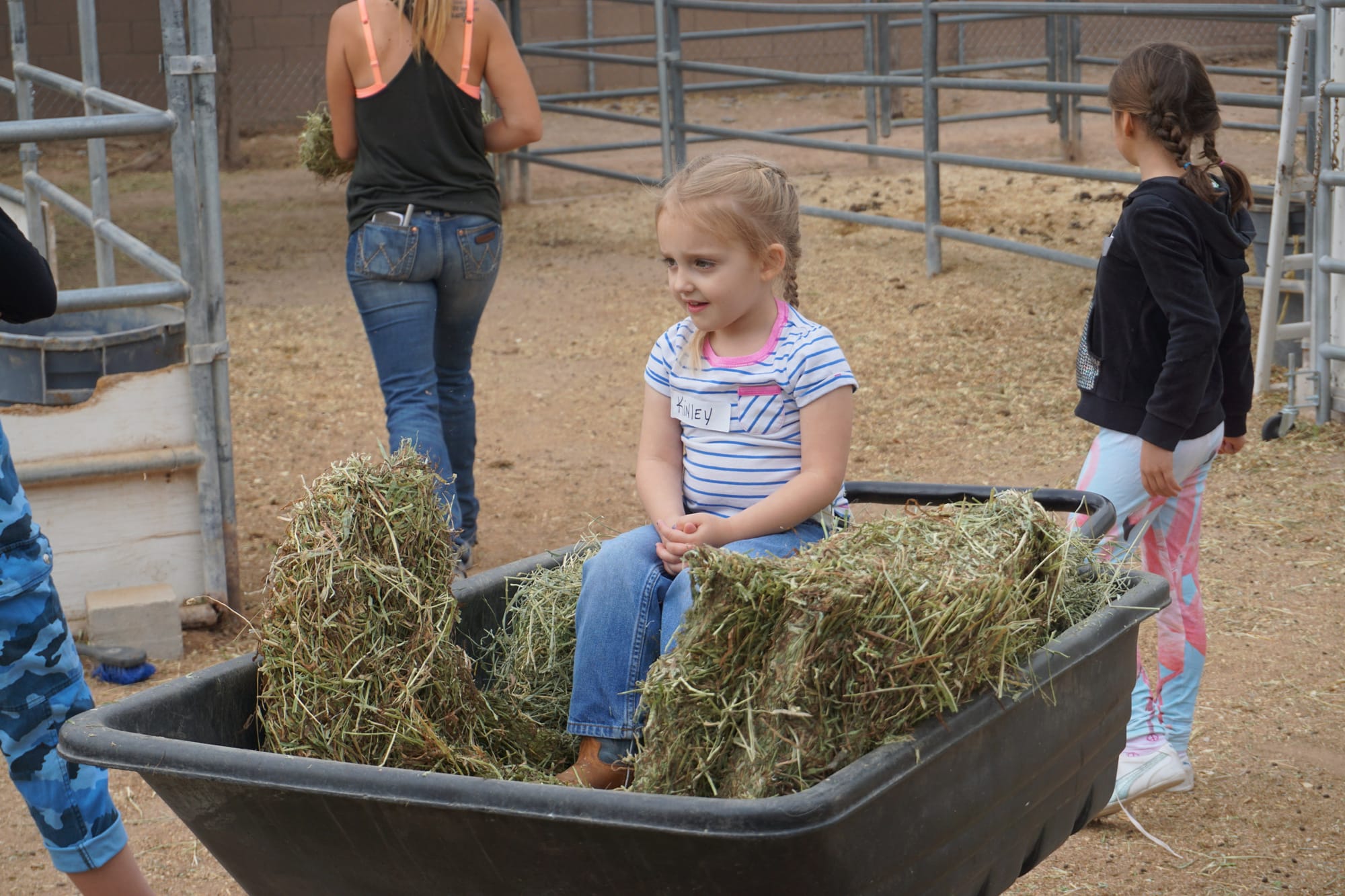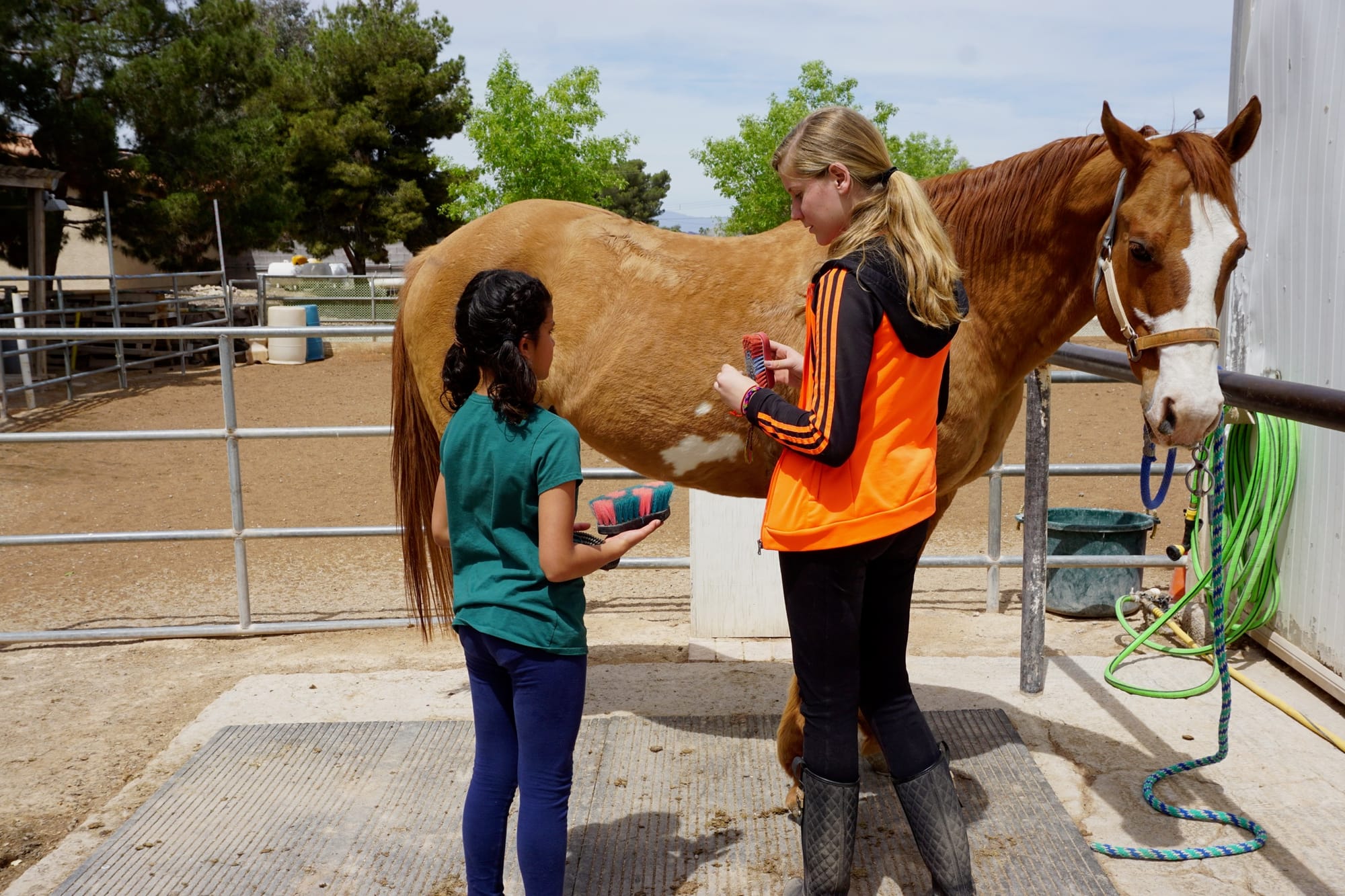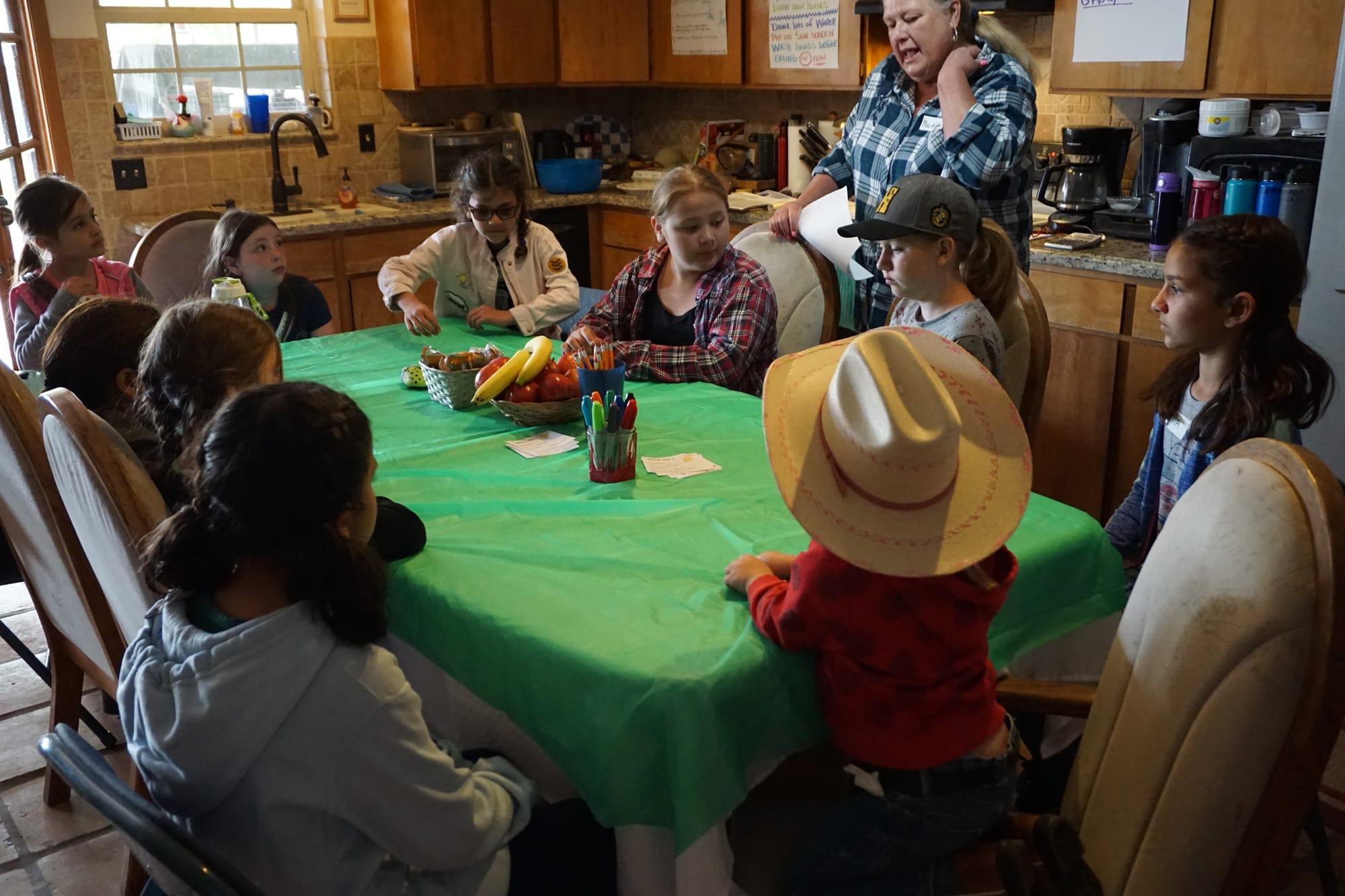 ~Must fill out a application to attend all Play days and camps~
Up coming Play Days
Monday - November 11th 2019 - Veterans Day, 8 am to 3 pm, only taking 12 kids, must be 6 years old or older.
Monday, Tuesday, Wednesday, November 25,26,27, 2019. Three Day Camp for Thanksgiving - can sign up for one day, or all 3 days. Only taking 12 kids per day, must be 6 years old or older.
please email for application, if you are a new camper
What are Plays Days? are a single day event lasting 7 hours. The cost is $100.00 for the day, includes lunch.
What are HORSE DISCOVERY week Camps? are a full week event, Monday through Friday. The cost is $550.00. There are only two (2) full week camps a year Winter break, and Spring break. We only take 12 campers for Play Days and Camps. LUNCHES ARE INCLUDED!
What are Summer Play Day/Camps? we only take 6 kids a day. You can sign up by the day $70/day or sign up for the whole week $300/wk! ( save $50.00 if you sign for the week ) NO LUNCH Served
~Must fill out a application to attend all Play days and camps~
HORSE DISCOVERY WEEK
FULL WEEK Day Camp - Monday thru Friday
****** We have only TWO or Three full week camps a year ******
Winter Break and Spring Break Space is limited for 12 students. ***Must sign up for the full week unlike Play Days and Summer Camp.***
The kids are assigned a horse for the week and are taught to care for them. You can bring your own horse, or one will be provided. We work with the kids on Showmanship, Equitation, Horsemanship, Trail and Gymkhana. At the end of the week (Friday) we invite the parents out for a mock horse show . The kids win ribbons and prizes. The kids will also do crafts, learn about horses, horse safety, care for the goats, chickens, ducks, rabbits, we also have dogs and cats.
***Most Camps start at 8am or 9am and go until 3pm or 4pm, Early drop off and later pick up is available, for additional cost of $5. an hour.***
Call or e-mail us, we can mail or e-mail you a application.
***Fill out all paperwork***
●APPLICATION
●CONDITIONS OF ENROLLMENT
●HEALTH VERIFICATION
●RELEASE OF LIABILITY with CONSENT TO TREAT
☺Return paperwork to:
Las Vegas Riding Academy, 7774 Rancho Destino Rd., Las Vegas, NV 89123
with $100.00 deposit, make check out to, Las Vegas Riding Academy or LVRA. Balance must be paid week of camp.